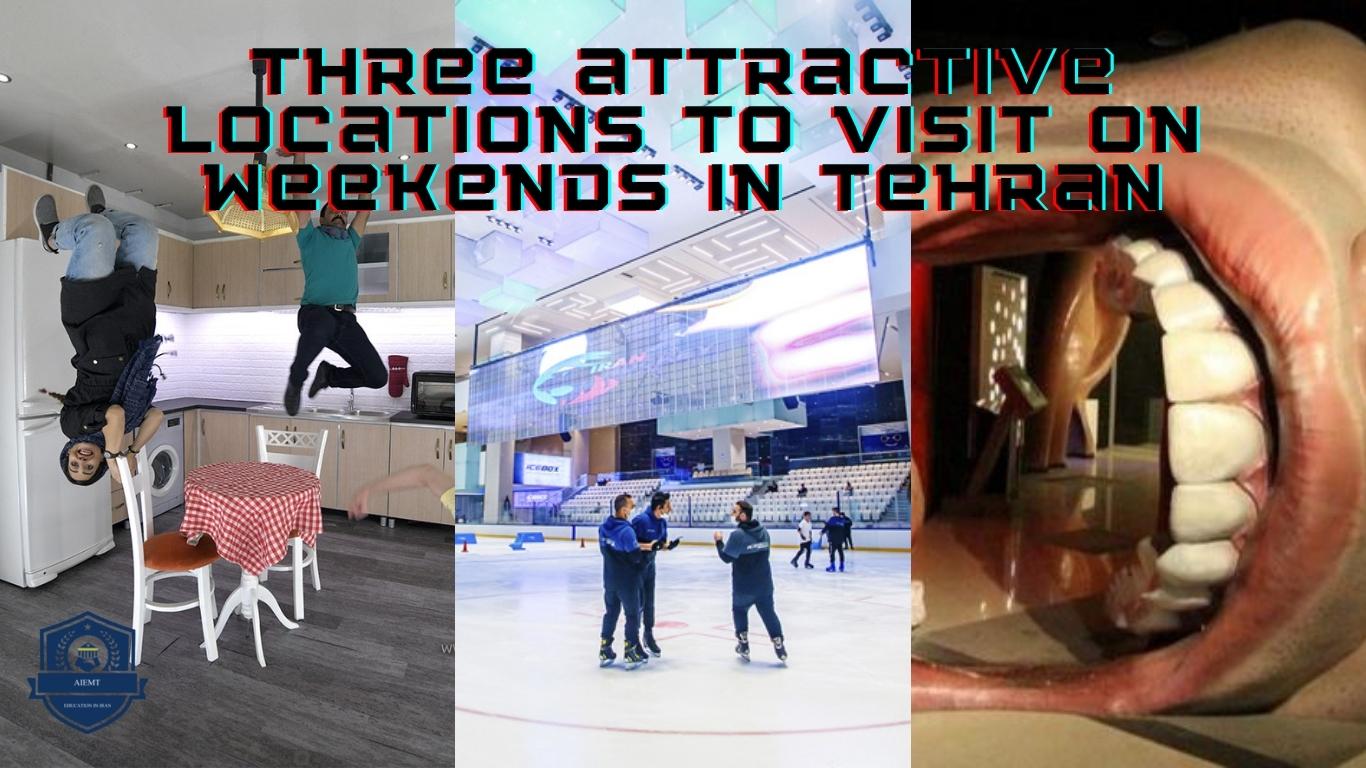 Three attractive locations to visit on weekends in Tehran
Three attractive locations to visit on weekends in Tehran
Did you know that Tehran is full of special places or do you think that these recreational activities are only found in Dubai and other countries?!!
You can visit a number of these places that we have gathered so that you can have a fresh, enjoyable weekend.
Ice Rink at Iran Mall
Looking for a quiet spot to comfortably skate? Therefore, don't miss the first and second public breaths of the week.

Roya Park
Iran's first magical park, Roya Park, is located in Tehran which is the first optical illusion museum. You will get a genuine dream-like experience in this museum (theme park). From backlight paintings to 3D paintings, from mirror halls to multi-dimensional sculptures, and gravity rooms. An optical illusion museum contains an unusual, if not unique, range of methods and artworks.

Human Park
The Human Park complex, also known as the Human Body Theme Park, is located in the Darabad area of Tehran as the first example of its kind in Iran and the Middle East and the third example in the world. Here, a large montage of the internal and external organs of the human body is constructed. Additionally, while inside, visitors may observe large-scale organs while also learning about the most prevalent diseases that affect their bodies through the collection's professional specialists and attractive graphic panels.